Anti Barking Device, Durable Sonic Dog Bark Deterrents, 50 Feet Waterproof Ultrasonic Dog Training Stopping Barking Control Device Stopper with 3 Adjustable Level Humane Safe for Dogs, Indoor/Outdoor
4 Adjustable Modes
-The anti-bark device has 4 adjustable levels(OFF, level I means low range up to 15 Ft, Level 2 means medium-range up to 30 Ft, Level 3 means high range up to 50 Ft. 
Our anti-barking device is designed to provide multi options to fit your training needs to stop your dogs from barking well. behavior. The dog anti barking control device should be positioned at a height of no more than 50 FT.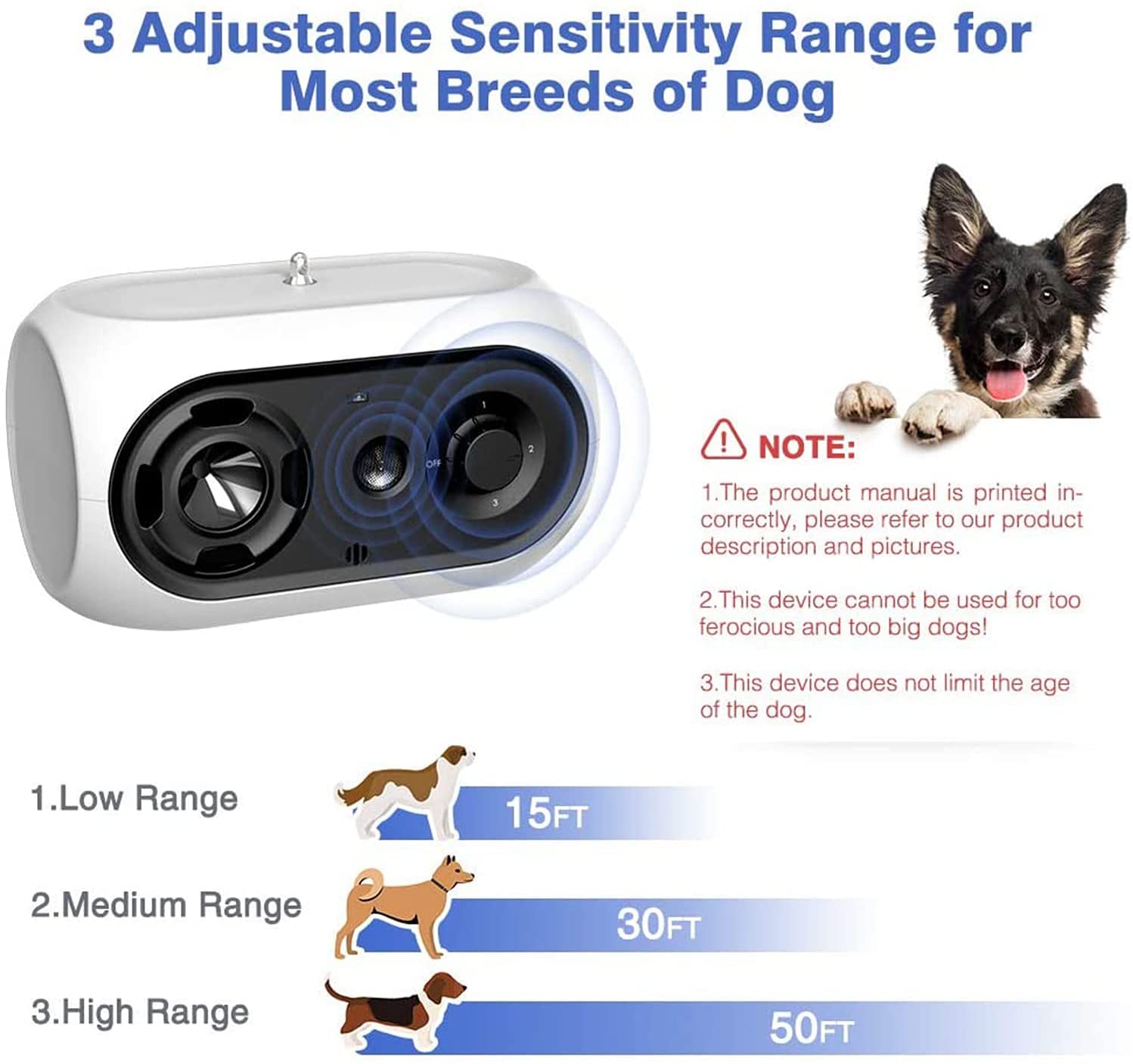 Waterproof & Durable Sonic Bark Deterrents-Barking control device adopts IPX 5 waterproof material and the design of the hanging rope that suitable for indoor & outdoor use in any weather conditions. Need 9 V batteries(includes)

Fits for Most Dogs & Humane-he device suitable for most breeds and sizes of dogs, except dogs with hearing problems or under six months. 

The ultrasonic frequency is not harmful to pets and human ears, but some dogs may be afraid or dislike the sonic sound, not stop barking at the beginning for the behavior and tolerance of every dog are unique and each response to varying levels and methods of correction differently, so please allow up to 2 weeks for training.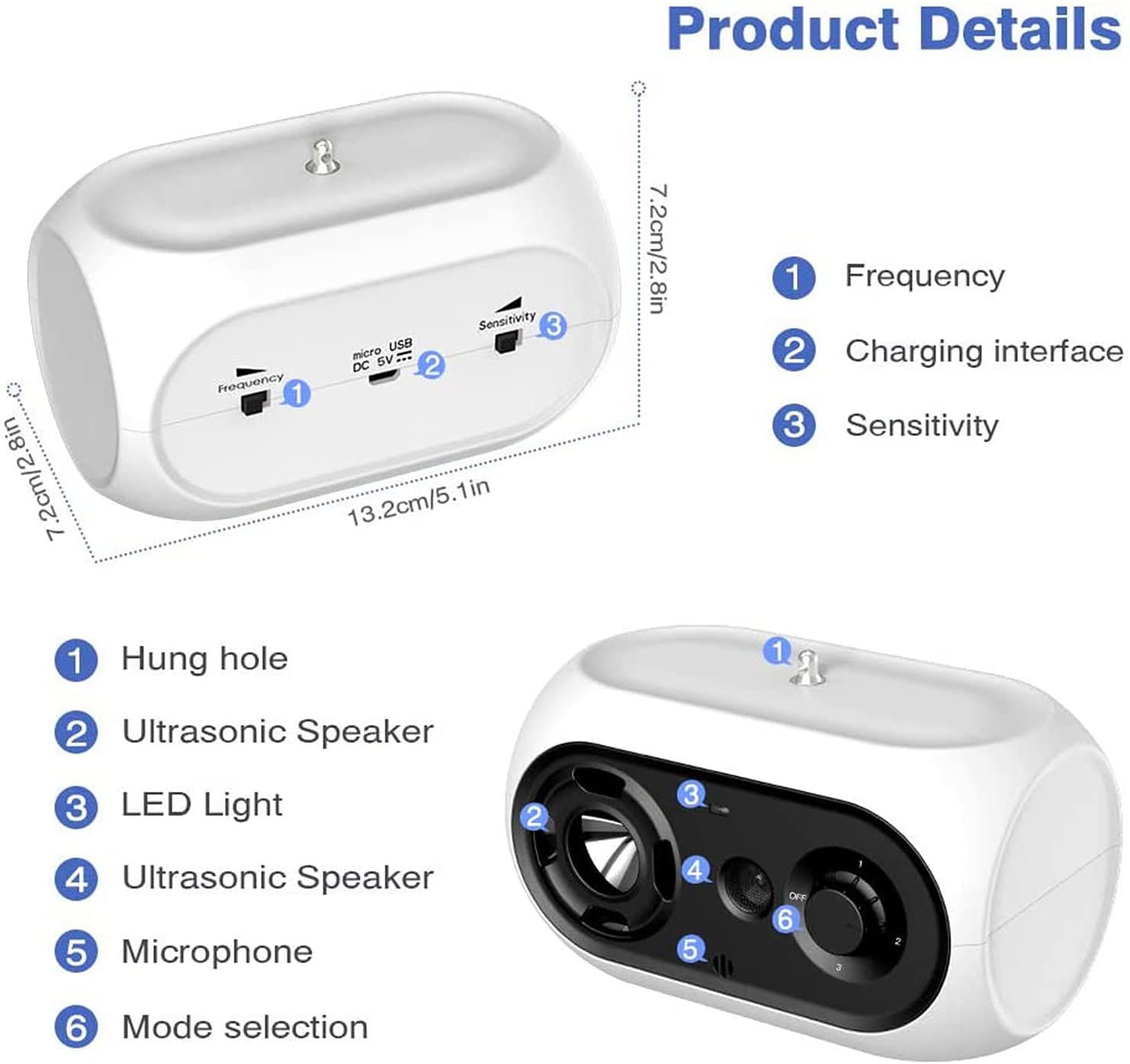 Dog Training Device-Dog bark deterrent can be used as a training device, which can train your dog to be obedient and develop good behavior. 

The dog anti barking control device should be positioned at a height of no more than 50FT. (NOTE: Our product is for 6 months to 8 years old dog)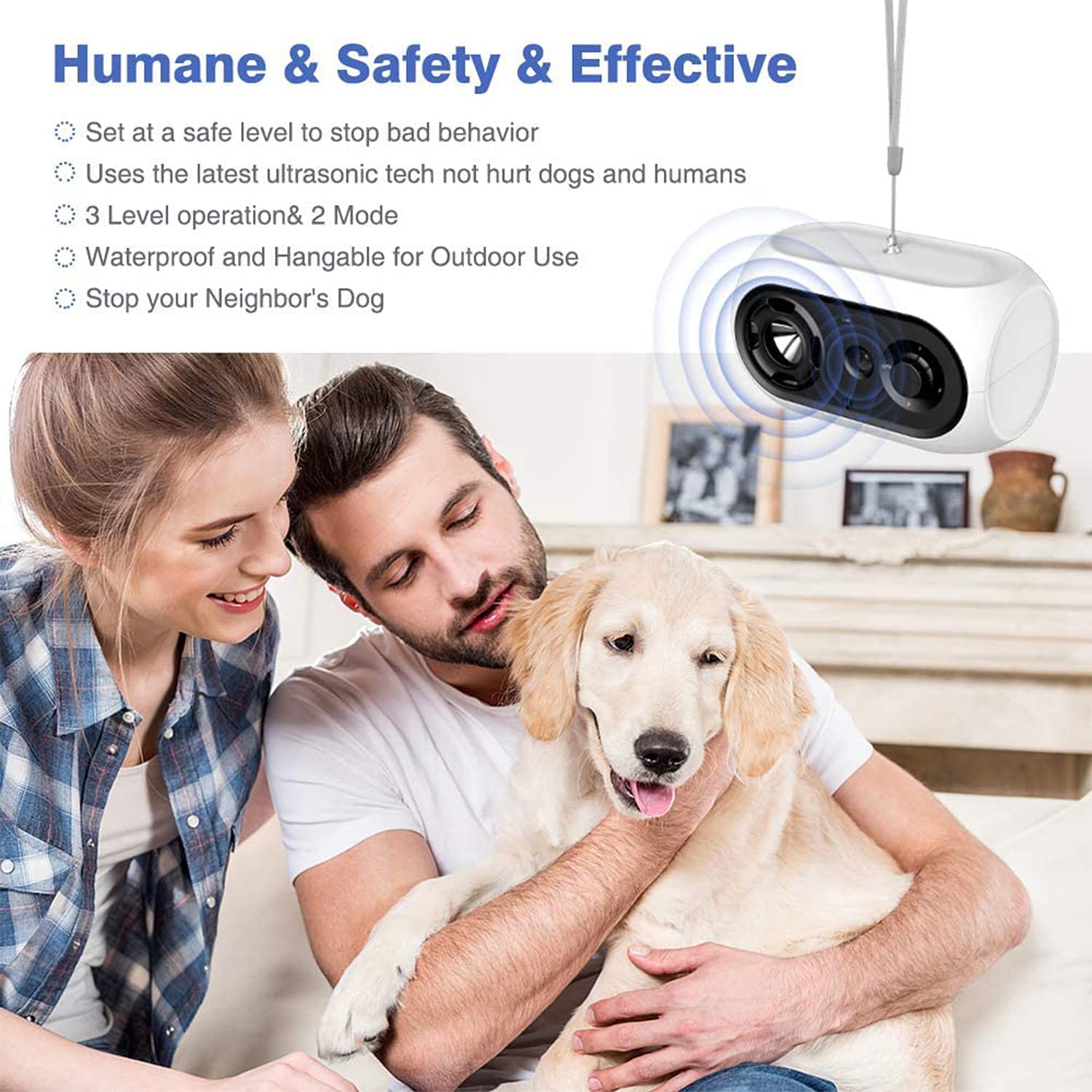 Features

Appearance cartoon miniature.

Built-in lithium battery: 1500mAh rechargeable

The product has 3 frequency band options, which can be selected for different pets or animal types and sizes.

The product shell is UV-resistant, and the shell is not easy to fade.

IP4 waterproof level
Package:1*50 Feet Waterproof Ultrasonic Anti Barking Device